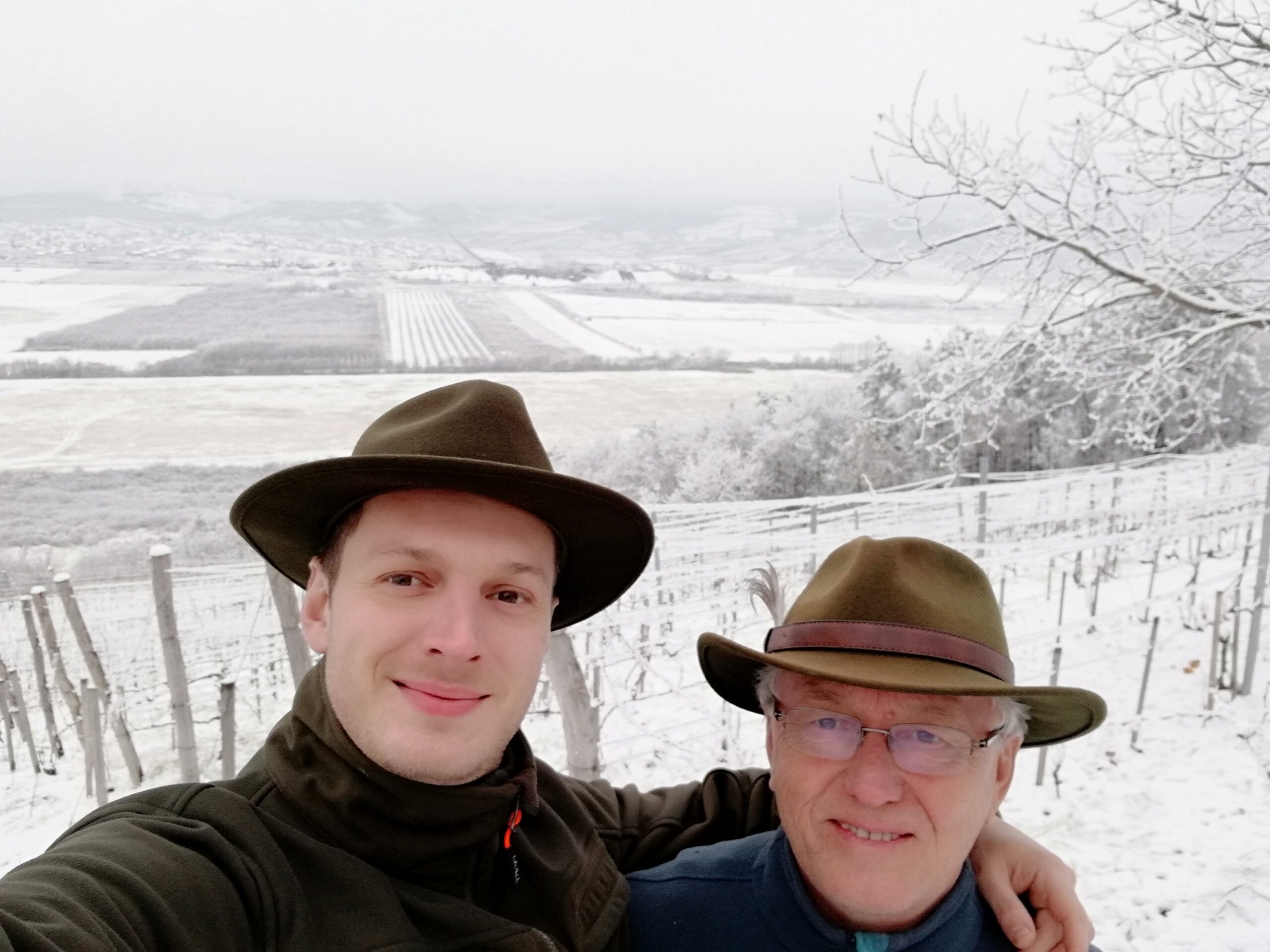 We have started our work in 2013 as a father and son business in the Tokaj Wine Region. We work on 2 hectars around Tállya and Rátka villages, in vineyards which were classified in the 19th century as one of the best ones in the Tokaj Wine Region. Living with nature, working sustainably, we protect the environment.
We harvest perfectly ripe but not overripe bunches by hand from old vines. The winemaking process starts in our old basket press and continues with fermentation and ageing in oak barrels.
We like to ferment and mature in barrels because we believe that these wines need oak – we do all this so that neither new barrels nor ascetic character can be felt on the wines. We would like to show what we consider to be a great value in Tokaj through small items, mostly only a few hundred bottles.
For us, the great dry Tokaj wine reflects the outstanding terroir, the diverse pedological and geological endowment of the region. These wines are completely dry, with moderated alcohol, they are rich and complex, their unique acid structure ensures freshness and minerality.